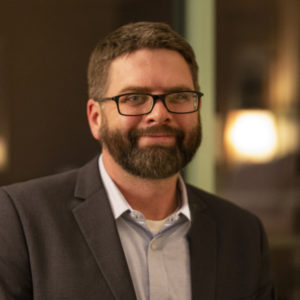 Hi there! I'm a freelance graphic design consultant located in southern Minnesota. Yes, it's probably cold here! I graduated art school in '04 with a major in graphic design, and have been primarily working in-house as a senior designer and creative director for the past 15+ years.
Over the years, I've tackled quite a few freelance projects in graphic design, web design, photography, video, and motion graphics. I've also helped out clients and marketing teams with top notch SEO and Adwords strategy.
Whether you're looking for an overall brand strategy with execution, or help on a smaller scale and specific project, my approach is always the same: I take the time to understand your needs, research your business and competitors, understand it all inside and out, and then I look for chemistry between all the elements and how they fit in with your company goals.
What a few of my colleagues say…
Besides being super fun to work with, Dustin is an intelligent person who is able to present creative products and communicate effectively. He successfully created superb work for our company. During his tenure, we saw the business and marketing quality grow significantly. Dustin has a unique ability to create fantastic designs and video in a timely manner for a very diverse clientele. Though he was a huge asset to the design team, Dustin was also extraordinarily helpful in other areas of the company. In addition to writing effective marketing pieces, tracking production goals and SLAs, Dustin also assumed a leadership role in training, inspiring and motivating other employees.
---
Dustin is laser-focused on developing high-quality content and on meeting timelines for projects – no matter how unreasonable they may be. He not only contributes to formalizing the look and feel of content and make them market-ready but also goes beyond the visual & design elements to really crystallize how we are conveying our message and if there is a better way to do it.
---
Dustin is an extremely talented Graphic, Web and Multimedia designer and I feel lucky to have had the privilege to work with him. He has impeccable work ethic, is creative and has an amazing eye for detail. His skills, communication and problem solving abilities make him a very valuable asset, I highly recommend Dustin.
---
Dustin provides excellent, consistent design and production work for web, video and print media. Beyond his creative abilities, Dustin has shown an attention to overall marketing messaging of creative projects, and has a keen eye for detail. Dustin has been a reliable, diligent asset to the team, paying special attention to deadlines, budget constraints and going the extra mile when necessary to ensure they are met.
---
Established in 2002…
Shortly after starting art school, I started freelance graphic design work in 2002. I have had a few changes to my personal logo identity systems over time.
---
Get the full background story…
Check out my resume for more information on my versatile set of design and multimedia skills, as well as my expertise on the creative process and creative strategies, developed over two decades of projects in graphic design, web design, SEO, Adwords, photography, video, and motion graphics.
---
Follow me on…
---
Other side projects…
---
For more…
---
---