Stand out in the pile. Demonstrate your personality, experience, professionalism, goals, and special aptitudes in ways Microsoft Word just can't!
Infographic resumes are a fun way for creative people to stand out and get important points across. Use important statistics like how many rebrands you've done, what percentage of website traffic you've increased, and other important accomplishments. Career development experts have been telling us to highlight this stuff for years, and now the trend is to visualize it.
Here's my example…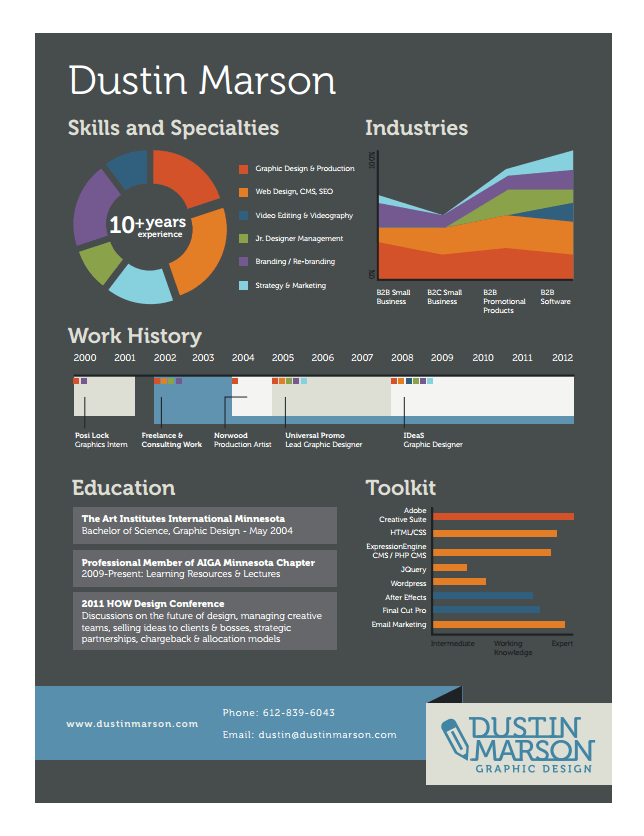 Update 2017: Since I've updated my infographic resume to the latest look & feel for my identity system, I figured I'd share that on this post!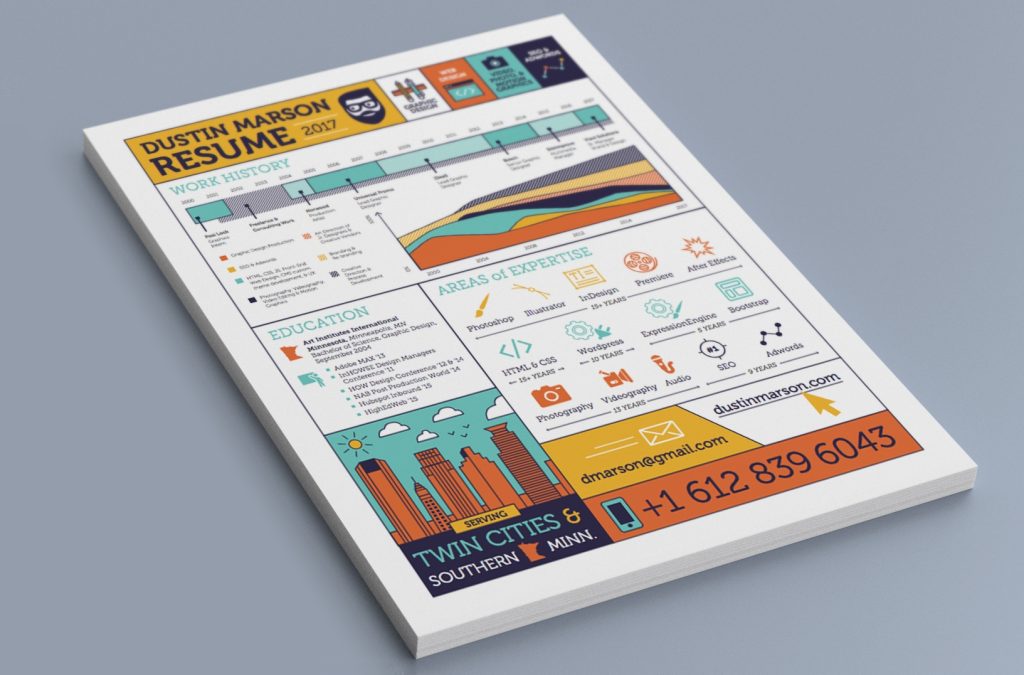 Here's another example I made for a colleague…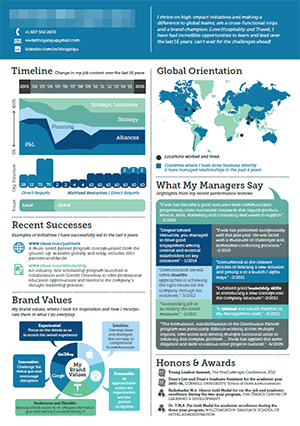 I've created a couple of these for colleagues already, and would be excited to offer this service to anyone.  Imagine the creative possibilities and themes that could be included in a piece like this.